Moriches Roofing Contractors
Moriches Roofing Contractors are located in Suffolk County, New York. We serve all of Long Island by installing complete new roofing systems, whether you're re-roofing your home or fixing an existing roof. We are the right roofing contractor to choose. We are affordable and never exceed our budget. Your roof is your home's first line of defense against the elements. So whether you are remodeling your home and realize it's time to replace that worn roof. Whatever your reason is for replacing your roof. We are confident that we have the skills and experience roofing contractors that will make you happy you chose us for all your roofing needs.
Exceptional Client & Communication
Years of Roofing Experience
ROOFING SHINGLES
The roof on your home. Although, always taken for granted is your first line of defense against all of mother natures elements wind, rain, snow and ice. The roof is also the most visible and can be very attractive. A properly installed roofing system will protect your home and can enhance the overall exterior appearance.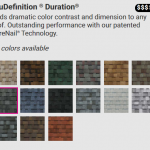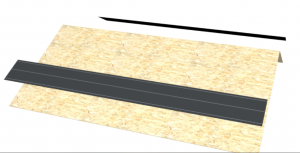 A properly installed roofing system begins with an ice and water barrier ICE & WATER BARRIER. The ice water barrier. The ice water barrier will protect against water infiltration, which results from the freezing and thawing cycle of wind driven rain and normal water flow around the eaves and valleys and vents chimneys and skylights. A roofing expert will make certain that ice water barrier is probably installed around all these areas.
The next step is the synthetic underlay. The secondary barrier will keep water out of your home is made of high quality products and has a high traction and nonslip surface, which makes it safer for the roofer installing product. This replaces the old-fashioned tarpaper. That tended to rip and slide. This product is strong, durable, repels water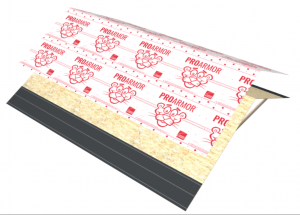 Starter shingles gone are the days of makeshift starter rose. Today's expert roofer use what is known as starter shingles just basically a role of shingle material providing beautiful straight edge with no seams. Starter shingles eliminate the need for hand cut starter row and help prevent shingle blowoff and water infiltration. In this most vulnerable area of the roof wind can easily catch the edge and lift up shingles starter row prevents this.
HIP & RIDGE SHINGLES
Add a tough, yet beautiful layer of defense to protect the most vulnerable areas such as hips & ridges.
engineered to deliver the highest wind performance with added dimension for enhanced look.
Provides a clean, consistent roof line while offering a cost effective solution to cutting strip shingles.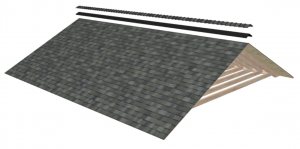 Roof Ventilation perhaps the most overlooked and important feature of roofing. A properly vented roof system will increase the life of your roof and possibly your home. I'm sure you've seen or heard of roofers having to repair the actual wood covering of the roof in certain areas. This is basically caused by poor ventilation.
Reduce heat and moisture buildup that can lead to ice damming, roof deterioration, and mold infestation through proper ventilation. Proper roof ventilation requires both exhaust and intake ventilation products.
Exhaust vents, which are located near or on the ridgeline of the roof, allow air to leave the attic.
Moriches Roofing Services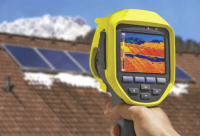 We specialize in residential and commercial roofing. All of our professionally trained personnel are fully certified and have a a great many successful years of experience in the field.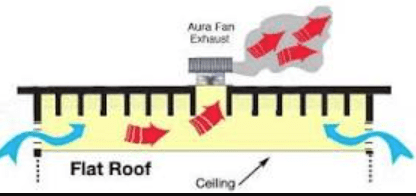 Algae Protection Limited Warranty
Roofing shingles are very important to protect a roof from blue-green algae which is present in more than 80% of homes in North America, particularly Long Island. Left undetected, this algae can leave dark black stains on the roof and drastically reduce the lifespan of a roof. To battle against this problem, many traditional roofing shingles have an algae protection layer that is released during wet weather to inhibit algae growth. However, as any roof ages, these layers become less effective, reducing the shingle's effectiveness at preventing further algae growth. For homeowners who live in areas prone to blue-green algae buildup, investing in high quality shingles with improved algae protection technology may be worth considering.
Thr Moriches Roofing team of expert roofers is here to serve our Suffolk County Neighbors. Having a team of well-trained experienced roofers is vital to our success. With a mix of young and not so young roofers is a blessing. With an experienced crew on every roof ensures that your roof will be the best it can be. Having the properly trained and certified crew ensures that the manufacturer will stand by their manufactures warranty.
email: info@morichesroofing.com