Centereach Roofing Contractor Services
If you need a roofing contractor in Centereach, Long Island, we can help you. Give us a call for more information.
The signs of a strong storm or wind-driven rain are all around us. If we notice that our ceilings have spots, discoloration and/or ceiling leaks after the event; then it's likely there was damage to shingles which needs attention as well! Take an hour with your handyman right now so they can fix what went wrong before more problems arise. Or call a Centereach roofing contractor.
If you have an air conditioning unit in your attic, look for any signs of moisture or condensation on pipes.
You may not need to call a roofing professional after all!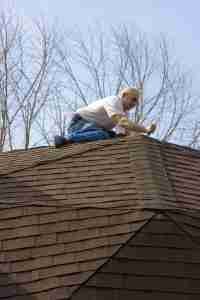 Signs of roof leaking
Stains, or worse, mold, can be caused by leaks from outside the house or moisture trapped inside.
Residential Roofing Repair Moisture Killing Your Roof From The Inside
If you see shingles on your roof that are crumbling in is a sign that your attic is not properly vented. Poorly vented attic will shorten the life of your roof. I'm sure you have seen roofers changing plywood on some roofs.
Most of the time it's not a problem that was caused from the outside of the home. It is a moisture problem that rotted the roof from the inside out.
Here at Centereach many times to keep squirrels or other visitor out of our attics I have seen homeowners board up the attic vents from the inside and some even on the outside to keep rodents out.
When a homeowner has an infestation of birds or worse yet bees, they make an the airtight repair is made. Not realizing he/she caused themselves a very expensive roofing situation that will cost thousands to correct years later! If You use heavy gauge metal screening it'll keep out unwanted visitors while still letting your home get proper ventilation This will not happen over night but if not corrected it you cost you big time.
Keep those rodents and flying visitors out with screening materials. Get professional advice. You will be saving the life of your roof and your wallet. A Centereach roofing contractor will show the proper method to keep out unwanted pest and not cause roof damage in the future.
Residential Roofing repair Centereach, Long Island
Proper Roof Ventilation saves you money, and will extend the life of your roof.
If your roof looks like it is crumbling, you need a new roof and a venting system. Your roofing expert will suggest a venting system, don't think he is trying to get you to spend more money. He is giving you great advice.
Attic heat loss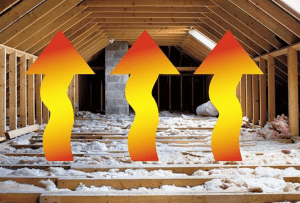 Inadequate ventilation can possibly drive up your household cooling costs by trapping hot air in the attic. Attic moisture can also drip into your insulation, reducing its effectiveness
Here Are Some Things to Look for When Doing Residential Roofing Repair:
Vegetation, fungus, mold, or algae growth can cause dark stains on your shingles. That doesn't necessarily mean you need a new roof, but if you do choose to replace your shingles, ask for StainGuard® protection — available on many GAF Shingles, including Timberline® Cool Series Shingles, Timberline® Natural Shadow® Shingles, Timberline® ArmorShield™ II Shingles, and Timberline Ultra HD® Shingles. shingles that are missing
Perhaps You Roof Only Needs a miner Roof Repair
The roof is literally at the top of any homeowner's maintenance list,or it should be. Your roof is subject to unnoticed, wear and tear until it leaks. Fortunately, you can make minor repairs without the help of a professional roofer.
Once you've tracked down the leak, and (I have a video on our video page to help you). Replace damaged shingles or shakes, patch tears in flat roll roofing, or seal any joint gaps. While many fixes are relatively simple, it's best to call a roofer for widespread damage, signs of structural problems, or when you walk on your roof it feels a little weak. If your roof is over 20 years old you could request a roof inspection, from your friendly Centereach roofing contractor.
Centereach Affordable Residential Roofing Repair, & Roof Replacement
For Free Quotes and Emergency Roof Leak Repair in Centereach call 631-. We specialize in Shingle Roof Repair, Flat Roof Repair, Tile Roof Repair, Cedar Shake Roof Repair, Metal Roof Repair, Skylight Repair, if its on your roof we can stop it from leaking.
No matter the size of the repair, we are here to provide you with excellent service at affordable prices. Let us provide you with a Free Estimate today by calling 631-866-524